The Historic Towns & Villages Forum (HTVF)  has been supporting professionals managing change in the historic built environment since 1987.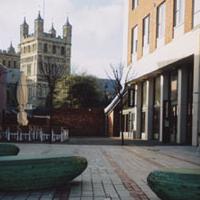 Originally the (English) Historic Towns Forum, the new partnership of the HTF with the Association of Small Historic Towns and Villages (ASHTAV) has strengthened the Forum's purpose as a resource for all involved in cities, towns, villages and smaller settlements.  The Forum's events and publications focus on perennial and topical issues. This knowledge offers a strong platform from which to lobby policy makers on behalf of historic places, share best practice and compare notes. Read more
Latest News
See our new website for the latest Historic Towns and Villages Forum events: www.htvf.org
Archive of 2017 and earlier events


Free HTF Publications

HTF are now available as FREE DOWNLOADS in pdf format.
View the full list of HTF's publications here.
Testimonials
"Thank you for the excellent, excellent presentation last week, just superb, couldn't have come at a better time, and with the information and encouragement you provided we will be able to move forward with confidence."
 

"Thanks again for a really outstanding day last week."


"Thank you once again for organizing and presenting last week's outstanding HTF Neighbourhood Planning event. We were all impressed by the excellence of the speakers and their presentations and the invaluable discussions, and the opportunity to continue these over such a lovely lunch together was much enjoyed bonus!'"


"It was a truly excellent day and you deserve high praise for putting it together. I learnt a lot and I am sure that Dorchester's NDP will be all the better for it."